Telerehabilitation
Consult a therapist from the comfort of your home. A simple, efficient and safe way to continue your treatments.
Book an Appointment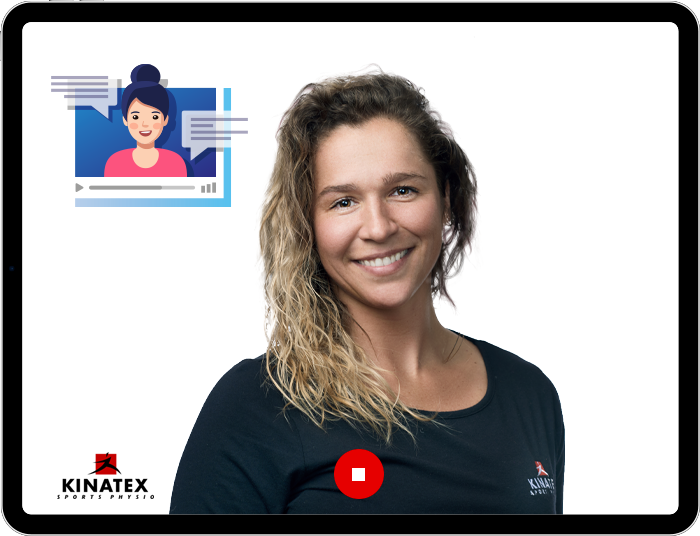 Simple and Safe

Guided by your therapist, continue your treatment with simple and efficient exercises.

Offered in over 40 Clinics

An entire team of experienced therapists are at your disposal and ready to take care of you.

Treatment is covered

Telerehabilitation is covered by the SAAQ, the CNESST, (MVA & WSIB in Ontario) and most private insurance companies.
Covered by the SAAQ, the
CNESST, (MVA & WSIB in Ontario) and most private insurance companies.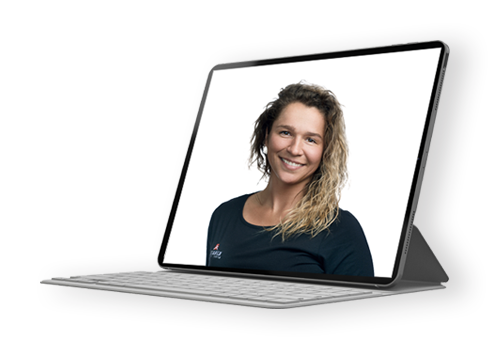 What is Telerehabilitation?
Telerehabilitation is a virtual consultation with your therapist. Via your computer, cell phone, or tablet, the therapist is able to evaluate your new condition, follow up on an existing condition, and recommend treatments that are customized for your needs.
How does it work?
A customer service agent will ask questions concerning your condition when you call to make an appointment.
Documents will then be sent to you via email in order for you to prepare for your first session.
At the time of your appointment, you and your therapist will meet on the virtual consultation platform to begin your telerehabilitation treatment.
Who can benefit from Telerehabilitation?
Telerehabilitation can benefit anyone, whether your condition is urgent or not.
Here is a list of people who can benefit from telerehabilitation:
People suffering from an at-work accident (CNESST / WSIB)
People who were in a car accident (SAAQ / MVA)
Private clients
What Conditions and Needs are covered with Telerehabilitation?
Continued treatment with your therapist
Follow up for an existing condition
Concussion
Musculoskeletal pain
Stiff joints, Muscular tension, Weakness, Balance disorder
Ongoing Mental Health issues
Receive a personalized exercise program
Evaluation of your physical condition and referral to another health professional as needed
Services Offered
A number of services are offered through telerehabilitation:
Physiotherapy
Occupational therapy
Perineal and pelvic rehabilitation
Pediatric rehabilitation
Kinesiology
Nutrition
Chiropractic (Ontario only)
Objectives and Advantages
The principal objectives of this novel service are to:
Respond to the needs of the society within the social distancing measures associated with the current covid-19 pandemic.
Contribute to the well-being and quality of life of the patients and their family members, whose activities are now limited.
Improve the accessibility of telerehabilitation's specialised services to the various communities across different regions of Quebec and Ontario.
Improve the continuity and coordination of treatments.
Support the healthcare system and its current needs
Help to cope with the isolation and its negative side effects
Remove travel time to the clinic and improve efficiency of the prescribed exercises.
Interventions and Assistance provided during a Session
Evaluation of range of motion and demonstration of self mobilisation techniques
Demonstration and correction of mobility and strength exercises in order to treat the condition and the pain
Teaching myofascial release techniques to manage muscular tension
Presentation of proper techniques to relax the muscles and trigger points
Balance training to minimize the risk of falls due to a false movement
Self massage or self mobilisation techniques for stiff joints
Advice, positioning and self treatment for headaches
Posture correction
Workplace ergonomics
Guidance on the best sleeping position, pillow type, sitting position on the couch or in the office, posture in the kitchen, getting dressed, etc…
Guidance and correction for walking and on the use of sports equipment (running shoes and work shoes)
Guidance and correction on gait pattern and stair management
Plan your telerehabilitation session
Find a clinic